CHILD LABOR IS GROWING: WHICH SIDE ARE DEMOCRACIES ON?
This is the Year for the Elimination of Child Labor. What can democracies do to make this a reality?
According to the International Labor Organization's latest report last fall, despite years of declining rates worldwide, child labor is indeed on the rise again. And the increase began before COVID exacerbated the situation.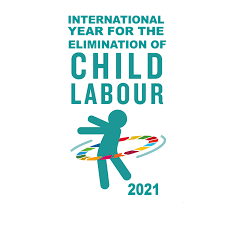 Shortly before Bolsonaro issued his statement, more than a dozen anti-child labor organizations from Central and South America came together in Costa Rica to take stock of the struggle and make plans for 2021, the UN-designated Year for the Elimination of Child Labor. One challenge had become clear: the surge in right-wing authoritarian governments across Latin America has threatened years of progress.
"This is particularly worrying," said Kailash Satyarthi, founder of the Global March Against Child Labor, in 2019, "since Latin America has seen some of the most significant progress over the past decade to eliminate child labor." Satyarthi won the Nobel Peace Prize in 2014 for his decades of rescuing tens of thousands of child laborers and advocating for the rights of children.
From the viciously anti-civil rights platform of Bolsonaro to the string of authoritarian governments coming to power in Central America, child labor activists in the region feel embattled and under pressure. The forum participants from Nicaragua said flatly they would not be able to hold such a meeting of child labor groups in the current atmosphere in their country. Fortunately, the government of Costa Rica remains committed to this process and aspires to be the first country in the world to eliminate child labor.