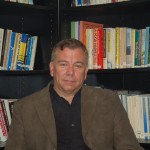 The primary mission of the Securities and Exchange Commission (SEC) is to protect investors from unfair or unscrupulous practices. Last week, however, the SEC did something remarkable: It agreed to adopt a rule with the goal of diminishing the human rights consequences of business practices.
The SEC voted by a narrow 3-2 margin to require companies that use so-called "conflict minerals"—metals like gold, tantalum, tin, and tungsten which end up in a wide array of products like cell phones, computers and other electronic devices—to file reports about the use of minerals that have been fueling violent conflict and abetting widespread social abuses like the use of child soldiers. The rules were mandated under section 1502 of the Dodd-Frank financial reform bill and targeted towards minerals extracted in the Democratic Republic of the Congo and neighboring countries.
Although two commissioners debated whether the SEC's core mission of protecting investors should be expanded in this way, they agreed that conflict in the DRC and neighboring countries is a pressing problem and that warring groups are using profits from mineral extraction to engage in armed conflict and a wide variety of human rights abuses. Commissioners Troy Paredes and Daniel Gallagher voted against adopting the rule, arguing that there was no clear evidence that the reporting requirement would help solve civil rights abuses and that the SEC had no jurisdiction to tackle human rights problems. Gallagher complained that the SEC's proposed rule had no exemptions for small businesses and said the reporting requirements might be overly burdensome.
SEC chair Mary Schapiro joined commissioners Luis Aguilar and Elise Walter in voting for adopting the reporting rule. The three commissioners were quick to point out that the SEC was under a congressional mandate to implement the provisions and that the humanitarian crisis in sub-Saharan Africa is severe and required action.
https://stopchildlabor.org/wp-content/uploads/2022/08/logo.png
0
0
Reid Maki
https://stopchildlabor.org/wp-content/uploads/2022/08/logo.png
Reid Maki
2012-08-29 14:20:13
2022-11-07 06:10:42
SEC Adopts Reporting Rule to Help with Human Rights Issues Concerning Conflict Minerals