By Reid Maki, National Consumers League and Child Labor Coalition
I didn't quite believe my eyes when I saw the New York Times headline: "For Indonesia's Child Jockeys, Time to Retire at 10, After 5 years of Racing." The story, written and photographed by Adam Dean, revealed that child jockeys in Indonesia's island of Sumbawa as young as 5 are racing horses and getting hurt in the process. The cultural practice is entrenched and boy jockeys are getting younger each year. "In the late '90s, jockeys were usually aged from about 10 to 14 years old, but then we found the lighter jockeys to be faster, and now they are aged from about 6 to 10, Fahrir H.M. Noer, a deputy chairman of one of the races, told reporter Dean.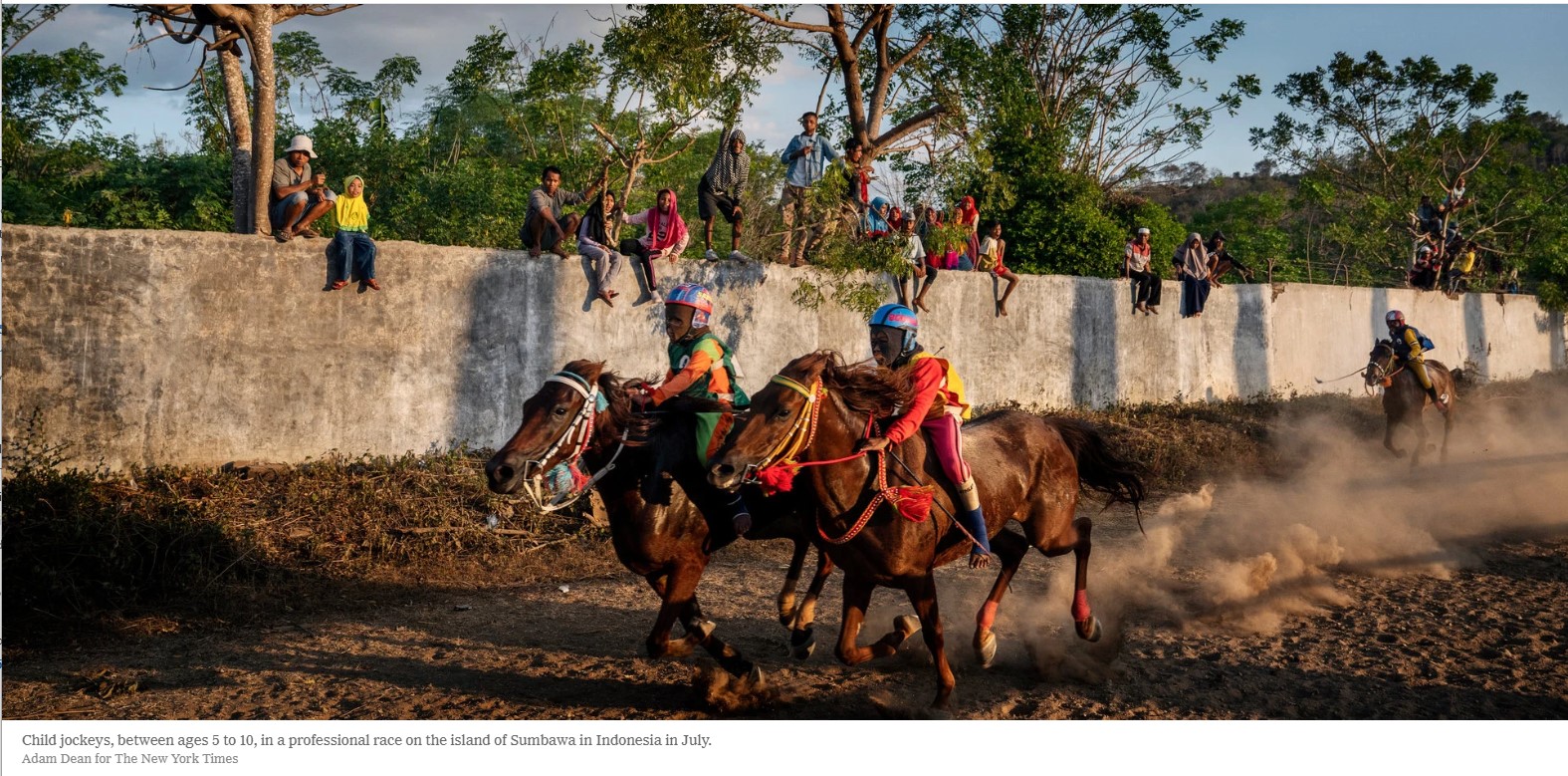 As an advocate who has followed child labor closely for 20 years, I was not surprised that young children might do something dangerous. More than one million children around the world are engaged in mining, which is extremely hazardous. We've seen photos of children in the Philippines who mine under water, connected to very precarious breathing tubes. Children work with toxic chemicals in leather tanning facilities; they help break apart giant ships. Nearly half the 152 million children trapped in child labor perform hazardous child labor.
In this case, however, I was surprised that that children, 5 to 10, could be asked to control animals so large and fast—a task that requires well developed athletic skills. Dean's stunning photos confirm that this phenomenon is happening:
The Child Labor Coalition has been posting these photos on Twitter (@ChildLaborCLC) and there has been almost no response from our 17,000 followers.… Read the rest
https://stopchildlabor.wpengine.com/wp-content/uploads/2014/12/logo-enfold.png
0
0
Reid Maki
https://stopchildlabor.wpengine.com/wp-content/uploads/2014/12/logo-enfold.png
Reid Maki
2020-03-02 15:04:19
2020-03-02 15:06:13
Boy Jockeys in Indonesia Risk Injury and Death